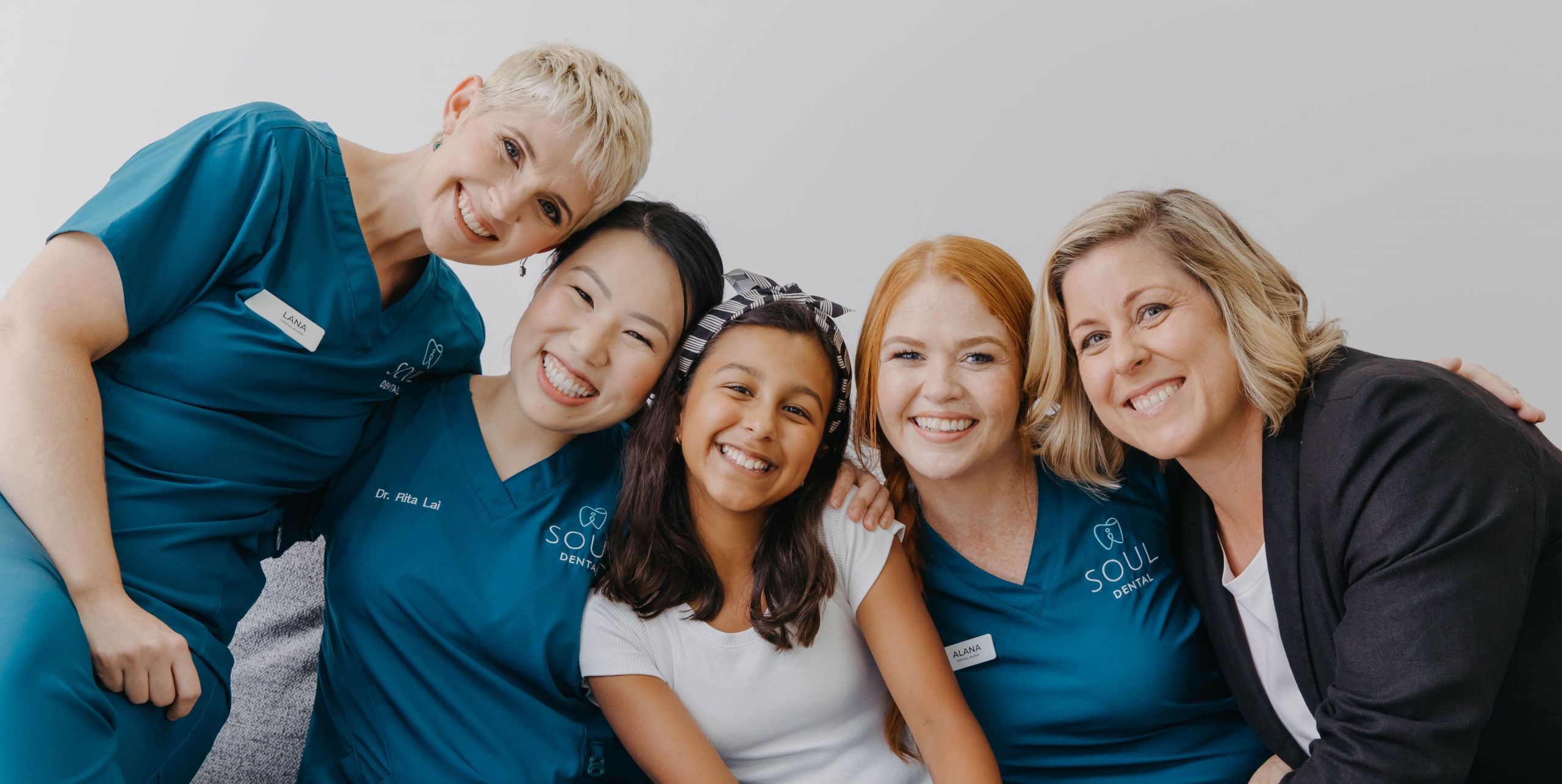 Gold Coast Family Dentist
We offer a range of children's dentistry services here at Soul Dental, and we strive to make every experience a memorable one for your child. We know that going to the dentist can be difficult and scary and fortunately, we have an amazing team who will do their best to help.
At Soul Dental, we have a range of dentistry services for you and your family. Our experienced dentists are well-trained in administering these treatments.
Gold Coast, known for its beautiful beaches and vibrant lifestyle, is also home to a wide array of family dentists who cater to the oral health needs of the local community. These family dentists are dedicated to providing comprehensive dental care for patients of all ages, ensuring that families can receive the best possible treatment for their dental health. Here's an overview of Gold Coast family dentists:
1. Comprehensive Care: Family dentists on the Gold Coast offer a range of services to address the dental needs of both children and adults. This includes preventive care, restorative treatments, orthodontics, and cosmetic dentistry. They are equipped to handle routine check-ups, cleanings, and more complex procedures like root canals or extractions, making them a one-stop destination for all dental concerns.
2. Pediatric Dentistry: Family dentists often have a focus on pediatric dentistry, ensuring that children receive specialized care that is tailored to their unique needs. This can include services like dental sealants, fluoride treatments, and early orthodontic evaluations.
3. Orthodontics: Many Gold Coast family dentists provide orthodontic services to correct misaligned teeth and jaw issues. This can include traditional braces, Invisalign, and other orthodontic treatments to improve the alignment and aesthetics of the smile.
Comprehensive examination and clean
This service is specialised for a half yearly or yearly check up, where we will maximise preventative dental care so you don't have to keep coming back for more treatments. With our comprehensive examination and clean, we'll scale, polish, administer fluoride treatment and x-ray your teeth. We'll also provide you with dental insights so you know how to take care of your teeth! READ MORE>>
Fissure sealants are one of the ways we keep your teeth from decaying. We do this through covering your back teeth with a resin coating, stopping food and bacteria from getting into the tiny crevices in your teeth! READ MORE>>
Fillings are how tooth decay and cavities get treated. While we take every precaution and measure to not get to this point, sometimes it is necessary to stop the breaking down and losing of your teeth. READ MORE>>
If your tooth is irreparably damaged, to the point where it cannot hold a filling, or suffers from cracks, we'll restore it with what's called a crown. READ MORE>>
Veneers (porcelain and hybrids)
Veneers are used to refresh discoloured, chipped, irregularly shaped and uneven teeth so your smile looks more evened out. It's a thin piece of porcelain that is bonded to the front of your natural teeth, using the very best technology to transform how you smile.… READ MORE>>
There are over the counter teeth whitening treatments but they aren't as effective or reliable as the ones we offer. Our teeth whitening treatment will help you get the best white smile in the safest and fastest way.… READ MORE>>
Oral surgery & teeth removal
If there is a tooth bothering you, we can gently remove them and offer tooth replacement options. If you require specialised care, we can refer you to our Maxillofacial colleagues, who would be more than happy to help.… READ MORE>>
If your tooth is cracked or chipped, as well as having advanced to a more aggressive decay, we offer root canal therapy for it. This is usually done in two to three appointments. READ MORE>>
X-rays are a great way that we take an image of your teeth, allowing us the best scope of vision. This way, we can evaluate what treatment is best for you, and tell you how your dental care is going.… READ MORE>>
Going to the dentist for the first time (maybe even the fifth time) can be scary for kids. We love working with kids and aim to make them feel as comfortable as possible, while making their experience a fun one! READ MORE>>
Custom-made sport mouthguards
Whether it be for adults or for kids, we offer custom made mouthguards for those high contact sports like touch footy and rugby. That way you can continue playing your favourite sports without worrying about your teeth! READ MORE>>
OCCLUSAL SPLINT (NIGHT GUARD)
Sometimes during the night, you'll grind or clench your teeth while sleeping. This can lead to dental problems later on, as your teeth may crack, reduce in height and weaken. We can customise an occlusal splint for you, to prevent this! READ MORE>>
PERIODONTAL TREATMENT (DEEP GUM CLEANING TREATMENT)
This treatment involves the deep cleaning of your gums, which can remove bacteria, tartar, debris and toxins that have built up over time. If severe gum disease occurs, periodontal treatment can help delay gum shrinking, teeth mobility and tooth loss.… READ MORE>>
Most people have grown up with braces, but nowadays, the alternative is much simpler with invisible aligners. At Soul Dental, we have a range of these, including Invisalign®. To see if Invisalign® and clear aligners are right for you, download our guide. READ MORE>>
Choosing Soul Dental as your Gold Coast family dentist can offer a range of benefits that contribute to the overall well-being of your family's oral health. Here are some key advantages of selecting Soul Dental as your trusted dental care provider:
Comprehensive Family Care: Soul Dental specializes in comprehensive family dental care, offering a full spectrum of services to meet the unique needs of patients of all ages. Whether it's your child's first dental check-up or your own restorative or cosmetic dental needs, Soul Dental can provide a one-stop solution for your family's oral health.
Experienced and Caring Team: Soul Dental's team is known for their expertise and compassionate care. They understand the importance of making every family member feel comfortable and relaxed during their dental visits. Their experience in dealing with a wide range of dental issues, including pediatric dentistry, orthodontics, and cosmetic procedures, ensures that you receive top-quality care.
Advanced Technology and Techniques: Soul Dental keeps up with the latest advancements in dental technology and techniques, ensuring that your family receives the best possible treatment. State-of-the-art equipment and innovative procedures contribute to more accurate diagnoses and more comfortable dental experiences.
Emphasis on Preventive Care: Prevention is a cornerstone of Soul Dental's approach. They work proactively to educate their patients about proper oral hygiene and diet choices, helping to prevent dental issues before they arise. Routine check-ups and cleanings are encouraged to catch and address problems early.