Dentist Varsity Lakes
Best Dentist In Varsity Lakes
If you reside in Varsity Lakes and are seeking a local dental clinic that offers holistic dentistry tailored to your unique needs, look no further than our exceptional team at Soul Dental. Situated in the heart of central Varsity Lakes, specifically in the Gallery Vie area, we are conveniently located to serve the local community.
At Soul Dental, our primary focus is centered around you and your oral health. We understand the importance of maintaining a beautiful set of teeth that lasts a lifetime. With this in mind, our dedicated team works collaboratively with you to develop a comprehensive dental plan that addresses your specific requirements. We believe in providing personalized care that is tailored to your individual needs, ensuring that you receive the highest level of dental treatment.
As Varsity Lakes' preferred dentist and dental clinic, we take great pride in our approach to gentle and informative dental care. We value each patient as an individual and strive to create a comfortable and welcoming environment for all. Our team's dedication to treating you with compassion and respect has earned us a reputation for excellence in the community.
Take the first step towards achieving and maintaining a beautiful, healthy smile for life by contacting us at Soul Dental. Schedule an appointment with our friendly team today and experience the difference of personalized and professional dental care. We look forward to welcoming you to our clinic and becoming your trusted partner in oral health.
Dental Services We Offer Varsity
We are your local dentists here in Varsity Lakes and are proud of the services we offer to the community. Whatever your dental needs, we can help! From simple cleans and fillings to root canals and tooth removal, we do it all. You can be assured that when you walk into the Soul Dental Varsity Lakes doors, you'll be treated like family, you'll be listened to, and you're in more than capable hands. Our team are all highly skilled and equally as passionate about what they do!
When choosing Soul Dental, you can expect exceptional service along with competitive pricing.
Here are some of the many dental treatments we offer:
As the old saying goes, prevention is better than a cure and maintaining your oral health is one of the easiest ways to prevent having to undergo extensive treatments. By scheduling regular cleans and examinations with our team, you can ensure that your teeth are in ideal condition and avoid a major issue from occurring. This equals less pain, time and money.
When you book in for an examination and clean, it includes complimentary x-rays. Some of the steps involved include a polish, scale and fluoride treatment leaving your teeth feeling fresh and clean when you leave. Your dentist will give you a rundown of the current condition of your teeth and any areas of concern if any. They will also provide information on what you can be doing at home to maintain the quality of your teeth.
To help stop contaminants from wearing and decaying teeth, a fissure sealant is sometimes applied to the tooth. It is essentially a protective resin layer.
Cavities and tooth decay are two of the more common conditions that present to our clinic. In most instances, this is an easy fix and tooth coloured resin is applied to the damaged area to prevent the decay from progressing.
When decay has surpassed a standard filling repair treatment, a crown may need to be fitted. Crowns can help to restore function in a decayed tooth. Bridges can be anchored to crowns for support and to fill gaps from missing teeth if needed.
VENEERS (PORCELAIN AND HYBRIDS)
If you are wanting a Hollywood glam smile, veneers might be worth looking into. They are applied to the natural teeth to create a more uniform and whiter smile.
If you have stubborn stains or discolouration on your teeth, we can help you to successfully remove these with our safe and effective teeth whitening treatments.
TOOTH EXTRACTION AND SURGERY
We do full teeth removal here in our clinic if extraction treatments are required. If maxillofacial surgery is needed, we work closely with a reputable maxillofacial surgeon who we can refer you to.
Root canals are often performed to save badly damaged teeth, and it's something that we can help you with if necessary.
We will usually do an x-ray of your mouth so we can get a thorough look at the entire mouth including underneath the gums. If x-rays were not used, issues go undetected and worsen as a result.
DENTISTS FOR CHILDREN VARSITY
Going to the dentist for the first time can be a highly frightening experience for young children that's why we aim to make going to the dentist fun! Our team are friendly, kind, and gentle, and we are confident we'll have your child loving to come to visit us.
Those who grind their teeth in their sleep or clench their jaws, may sustain tooth wear, and chipped or cracked teeth over time. This is where an occlusal splint can help. They are a mouthguard that is worn at night and stops avoidable damage caused by grinding or clenching.
It's not uncommon for bacteria and plaque to get embedded below the gum line, and this can cause shrinking gums and tooth loss. We can conduct a deep gum treatment to clean out the gums which can prevent this from happening.
INVISIBLE ORTHODONTIC TREATMENTS
Gone are the days when metal braces were the only way to treat crooked teeth. With advancements such as invisible orthodontics, you can straighten your teeth without having to wear restrictive fitted braces. If this is something that you are interested in, we can work with you to find a solution that's suited to you and your budget.
Varsity Dentists
Embark on a journey towards a radiant and healthy smile by reaching out to the exceptional team at Soul Dental. As your trusted dental partner, we are committed to providing personalized and professional care that exceeds your expectations. Schedule an appointment with our friendly team today and discover the difference of our comprehensive dental services tailored to your unique needs.
At Soul Dental, we understand that your smile plays a vital role in your overall well-being and confidence. Our dedicated team of dental experts is passionate about helping you achieve and maintain optimal oral health for a lifetime. From routine check-ups and cleanings to advanced cosmetic and restorative treatments, we offer a wide range of services utilizing the latest advancements in dental technology.
Contact us by phone, or make an appointment online.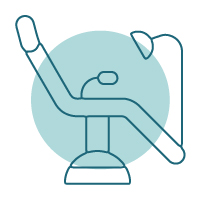 New patients start with thorough Comprehensive Examination and Clean Package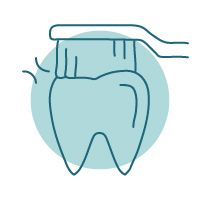 You will get to learn everything about your teeth, gums, and how to care for them.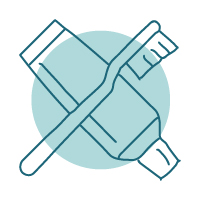 Complete treatments required to get teeth back to health!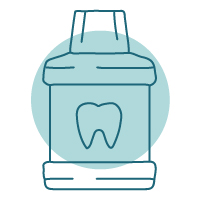 Whitening special for patients with healthy teeth.
Periodic check up and clean to keep the teeth in tip top condition.
Hear What Our Patients Have To Say
I hate going to the dentist. My previous experiences with dentist left me with anxiety. I was overdue for a dental appointment but had a broken tooth so couldn't avoid it any longer. Dr Rita and her team were amazing. So gentle and calming, alleviating my anxiety. I thoroughly recommend Dr Rita and her team at Soul Dental. Thank you lovely ladies, I will be back ?
I haven't had much trust in dentists since my twenties with a wisdom tooth. Absolutely amazed at the gentleness and quality dentistry at soul dentist varsity lakes. Rita and the girls have restored my confidence and being extremely patient with her calming manner has made my issue of anxiety deminish as well. I moved my whole family over to them and each one has agreed ?❤️Thankyou ??
I found Soul Dental on a local community page. They were highly recommended stating that Dr Rita Lai & her team are very calming.. assuring & have great communication throughout your treatment & I can say for myself they were all this & more! Dr Rita could talk me through walking over hot coal & I would. Beautiful Alana on reception was equally welcoming & accomodating. Looking forward to my future treatment plan at Soul Dental as I feel comfortable on their hands (from someone who's had a fear of dentists) Thank you Rita & team!
Frequently Asked Questions
Why choose Soul Dental Varsity Lakes as your local dentist?
The friendly team at Soul Dental specialise in holistic dentistry, tailored to you and your family. We know that there is no one size fits all and we treat every patient with the highest quality of care. Contact us today!
Where are you located?
We're conveniently located at 7/220 Varsity Parade, Varsity Lakes, QLD, 4227. For our valued customers, we also have reserved parking by the building for ease of access.
What kind of dentistry services do you offer?
We offer a range of dentistry services in Varsity Lakes for the locals. We specialise in invisible orthodontic treatments as well as deep gum treatment, however, we provide teeth whitening, veneers and restorations. This is just a selection of the range of services we offer so don't hesitate to give us a call for more information.
How often should I receive a dental check up?
We recommend doing a check up every six months at your local Soul Dental Varsity Lakes clinic – this is because a lot can happen in that time and we firmly believe that it is best to catch potential dental issues while they are small, before they become larger. 
Is Soul Dental Varsity Lakes child friendly?
Of course! A few of our dental nurses have children and we love making sure their first visit (and every visit) is a comfortable and a non-stressful experience.